In SSCE, a Computer Lab is setup with the aim of offering effective training in improving the computing skills and Internet Surfing Skills of the students. The lab has 20 Multimedia PCs plus one Workstation for the teacher. To facilitate support for students to comply with curriculum activities like assignments Preparations for seminars, browsing information on contemporary issues, Teaching Tools, the institute has lab facility enabled with internet and computer systems. The students are given training in communication, confidence-building, career development, CV writing and self awareness.
This lab is also used to conduct:
Personality Development Course for Students
Skill Building Programmes
Developing Communication Skills in Students
Interview Guidance / Group Discussions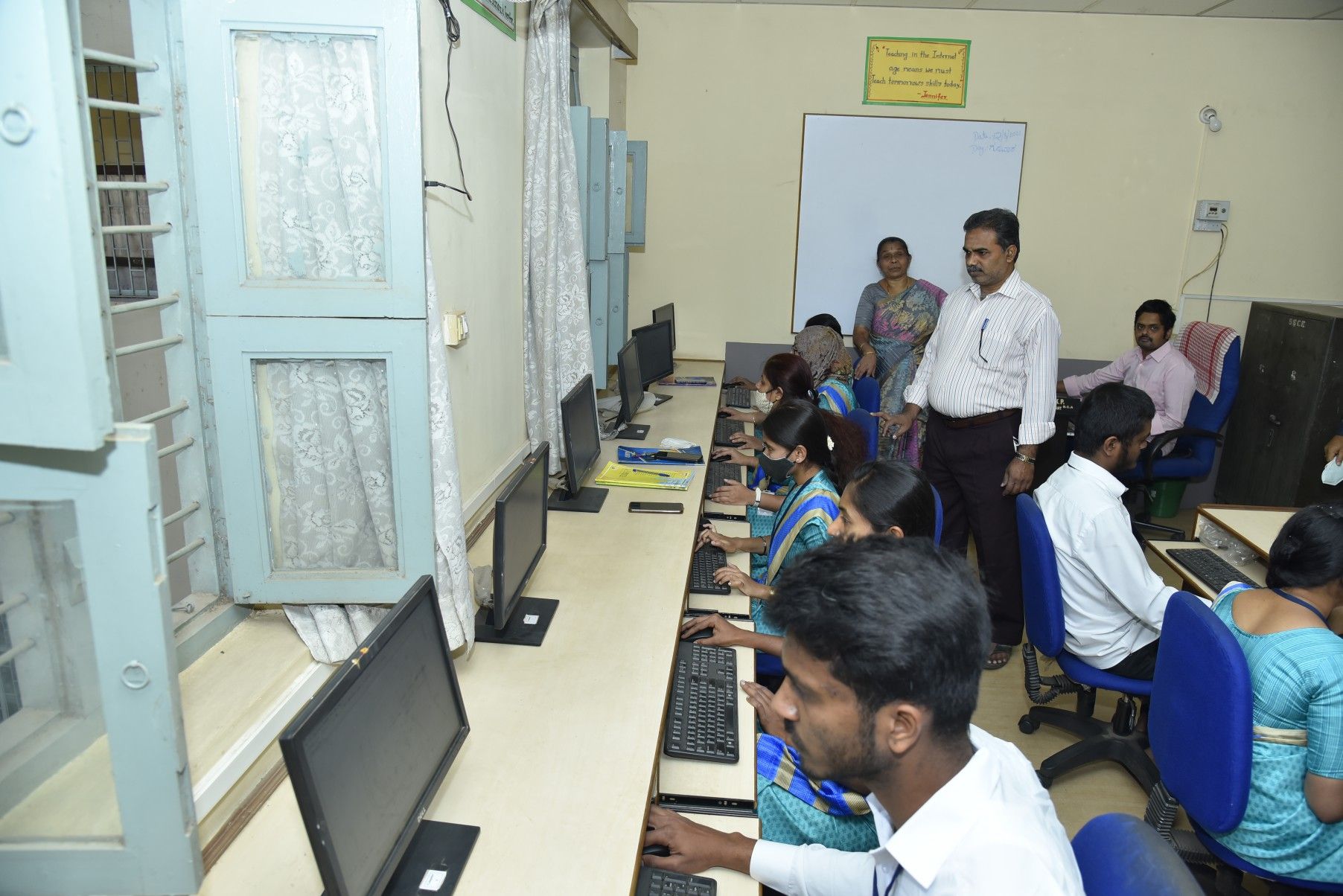 The students are also given training for NET., KSET etc. This lab is very helpful in language teaching as well as developing interactive and group communication skills in an effective manner.