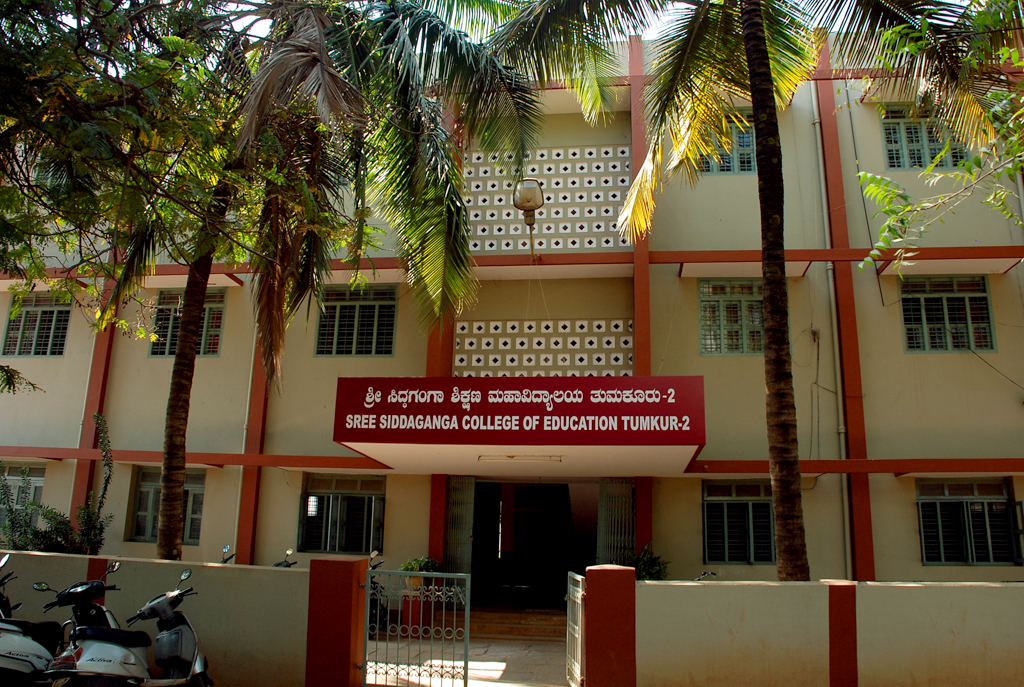 Teaching is one of the noblest profession that we can think of. From time immemorial, students have completed studies in order to able to educate other children like them. The education industry in India has grown like never before and therefore the demand for teachers is also on the rise today. B.Ed is a degree which is very essential for a person applying for the post of a teacher in a school, whether government or private. Though the degree was not compulsory even a few years ago, the shortage of posts and the increase in the number of applicants has compelled the government to make qualification degrees like B.Ed compulsory for aspiring school teachers.
Sree Siddaganga College of Education is one of the best teachers training institutions in Tumakuru which strives to provide best training programme for all round development of the teacher trainees since its inception.
Now, as the result, most of the students passed from the institution are appointed in Government Secondary Schools. The diligent faculty team of the college possesses hands-on experience and up to date knowledge of their subject and area of expertise.
Sree Siddaganga College of Education was set up with a mission of imparting quality education to all sections of society and committed service to the mankind. Sree Siddaganga College of Education is located in the heart of the Tumakuru city on Bangalore – Honnavara National Highway No – 206. The city is having pleasant climate, eco-friendly environment and fascinating blend of urban sophistication and rustic delight about 65 KMs from "The Silicon Valley of India" Bangalore city, Tumakuru is well connected by Road ways and railways. Nearest Airport is Kempegowda International Airport, Devanahally, Bengaluru (around 90 KM)
---
ಶಿಕ್ಷಕ ವೃತ್ತಿ ಅತಿ ಶ್ರೇಷ್ಠವಾದುದು.  ಸಮಾಜದ ಮಕ್ಕಳನ್ನು ಸುಶಿಕ್ಷಿತರನ್ನಾಗಿಸಲು ಉತ್ತಮ ಗುಣಮಟ್ಟದ ಶಿಕ್ಷಕರ ಅವಶ್ಯಕತೆಯಿದೆ. ಆದ್ದರಿಂದ ಶಿಕ್ಷಕ ತರಭೇತಿ ಸಂಸ್ಥೆಗಳು ಹುಟ್ಟಿಕೊಂಡವು. ಶ್ರೀ ಸಿದ್ಧಗಂಗಾ ಶಿಕ್ಷಣ ಮಹಾವಿದ್ಯಾಲಯವು ಅಂತಹ ಒಂದು ಸಂಸ್ಥೆಯಾಗಿದ್ದು ಶಿಕ್ಷಕರನ್ನು ಸರ್ವತೋಮುಖವಾಗಿ ರೂಪಿಸಲು  ಸದರಿ ಸಂಸ್ಥೆಯು ನಿರಂತರವಾಗಿ ಶ್ರಮಿಸುತ್ತಿದೆ.